Welcome to the UMS CCAUE Online Donation Service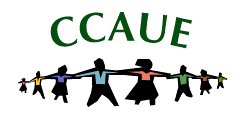 The UMS CCAUE is our annual charitable giving campaign. UMS employees may participate through payroll deduction and check/debit or credit card contributions. Over almost twenty years, the UMS community has contributed more than $2 million to charities serving our state, nation, and global community.
This campaign supports vital services for our families, friends, and neighbors who may have been assisted in the past and who need our support now. The campaign will run for the month of November 2019.
Just as last year, University employees are able to make pledges and contributions online. UMS partners with InforME and together hosts a website in support of the CCAUE campaign.
If you have additional questions or if you are a retiree who would like to make a donation, please contact your university's campaign chair.
Please be certain to view our Donor Guide for more information on our statewide, national, and worldwide network of agencies and service providers who benefit from the annual CCAUE Campaign.
Who can use this service?
UMS employees are eligible to give through this service.
What you will need:
Your UMS Employee ID number (directions to find your employee ID are on the next page)
A valid VISA or MasterCard if paying with a credit card. If paying by check, you will be provided with instructions.
A printer to print your receipt
The 2020 Campaign will run through the month of November 2019.
Questions about this Service? Contact your campus campaign chair.